THe ALPhA...
Hi there, my name is Candace and I am the one woman circus behind OmniFeral. 

I first created SteamWolf in Los Angeles in 2011. My whole business is about being my own boss and challenging myself along the way. I am an artist who wanted to turn make believe into reality.  SteamWolf was the product of my cosplay antics.
OMNIFeRAL's ROOtS

I started making things for my own costumes and people started asking about them so I began selling small pieces. Now I make everything from cosplay accessories, to ritual headdresses and festival attire.


SteamWolf has been a dream come true for me. I have worked hard for many years to get to where I am today without the assistance of investors or loans. Giving the definition of "Starving Artist" a whole new meaning, I poured all of my extra time, energy and money to take this humble business from meager beginnings to where it is today. I do my best to create original pieces that haven't been seen before. I will always try to keep my prices as low as possible and the quality of my work high. Everything you see in my store is handmade by me. I offer pieces in a variety of prices and styles with vegan options available to suit customers' needs from every walk of life.


It's been a long journey, but I still have a long way to go.  
USA BAsED

A Pagan & female owned business based in the North American Midwest.

ETHIcAL

Bones, fur & leather are ethically sourced from reputable small businesses or repurposed from antique/second hand finds.

SHoP SMaLL

OmniFeral stocks handmade and small batch products from fellow small businesses.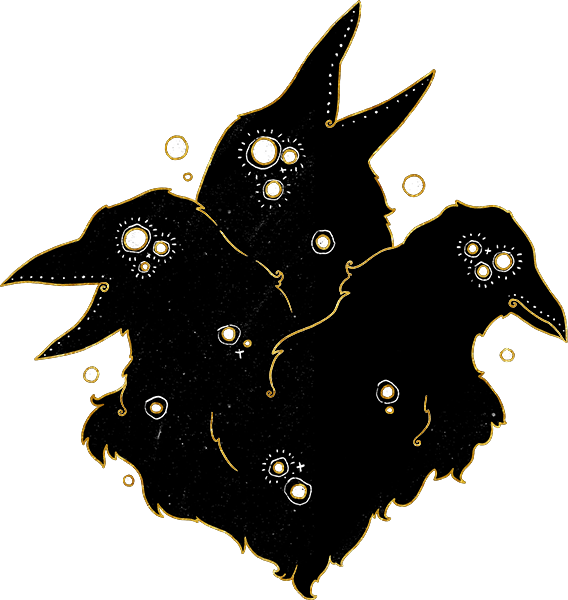 FROM THE FOREST...
Hi everyone, This is going to be a bit more of a personal post, SteamWolf Symphony is becoming OmniFeral. Times have changed for me and with that I felt that...

Hi everyone, This is going to be a bit more of a personal post, SteamWolf Symphony is becoming OmniFeral. Times have changed for me and with that I felt that...

Read more

Here is a simple video tutorial on how to wear your SteamWolf Symphony ears and horns. I hope this helps! 

Here is a simple video tutorial on how to wear your SteamWolf Symphony ears and horns. I hope this helps! 

Read more

Etsy has been the home of SteamWolf since the beginning. While the store is also on it's own platform, I still sell directly through Etsy. Yesterday SteamWolf was featured on...

Etsy has been the home of SteamWolf since the beginning. While the store is also on it's own platform, I still sell directly through Etsy. Yesterday SteamWolf was featured on...

Read more